HOME OF TASTE
We do not just know everything there is to know about taste - you will also find us in everything. So we have quite literally made ourselves at the home of taste! Food producers, flavour houses and savoury houses: they all use the tastes created by us here at Exter.
POSSIBLE APPLICATIONS
You can find Exter tastes everywhere. Meat products such as meat salads, and meat substitutes such as vegetarian bacon, sauces and condiments such as ketchup and mayonnaise, ready meals, snacks, breadcrumbs and noodle soup. Or typically Dutch snacks such as bitterballen, croquettes and red pepper flavoured crisps. Our products are also in cooked ham, chicken nuggets and luncheon meats.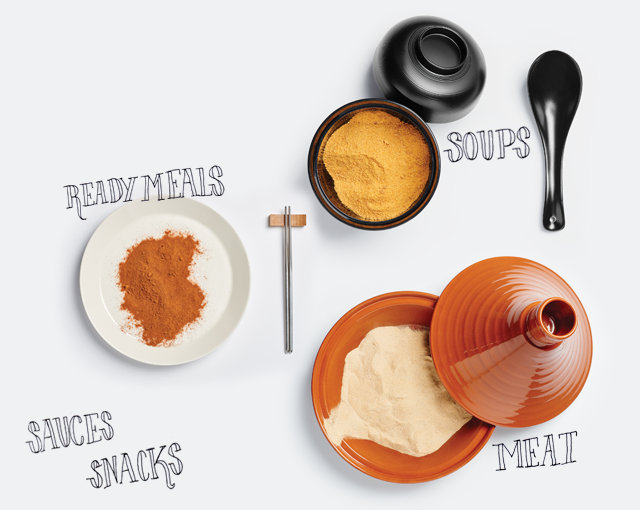 You can count on us to create all the tastes you need. Tell us which dish you need a taste for, as well as any declarations and other requirements you may have. And our product developers will start working on the perfect taste for you, with the best ingredients.