Originally we are a Dutch company and cannot imagine the world without cheese! This Dutch favourite food is now used all over the world on snacks, in sauces, spreads, slices on burgers, to top pizza's and ready meals. Next to real cheese products vegan cheese options are growing every day. The reason for that is simple, we all love cheese taste!
The market demand for cheese tasting products is growing and the cheese powder prices are rising!
We can help you:
• reduce the cheese powder content and save costs
• improve the cheese taste while using younger cheese options
• stabilize the cheese profile while using various cheese sources
• boost the cheese taste to reduce the use of the expensive cheese top note
Can we help building your taste? Click here for contact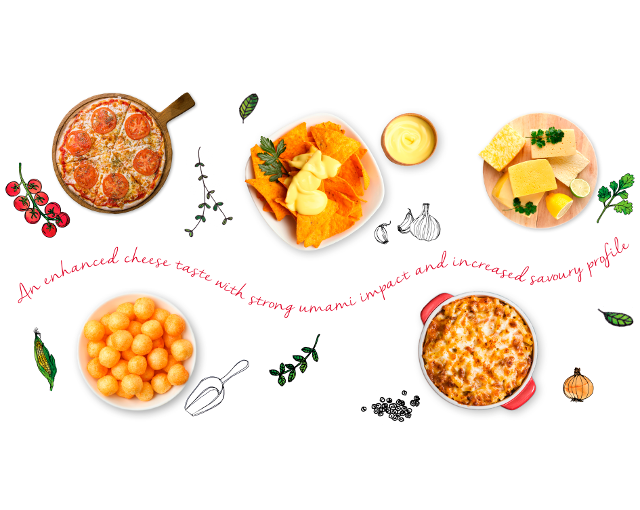 Application information
The Exter Cheese Booster performs in dry and wet savoury applications.
The Cheese Booster is also suitable for plant-based cheese alternatives.
It performs well in grated cheese, sauces, ready meals, seasoning and snacks. We recommend to use the EXHANCE MZ001P – Cheese Booster at 0.4 - 0.6% RTE.