Dining apart together!
At Mediametic in Amsterdam you can have a delicious plant-based dinner in little greenhouses on the Amsterdam water side of the Oosterdok.
The restaurant is currently testing this new setup and waits for permission to re-open the restaurant and art space in this setting.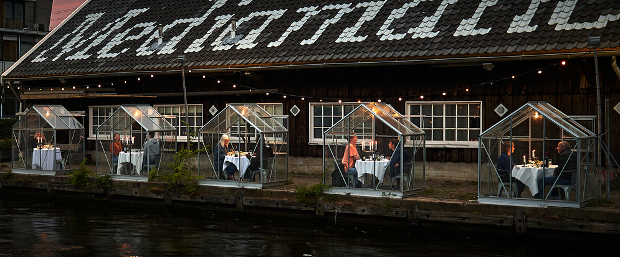 Photo credit: Willem Velthoven for Mediamatic Amsterdam.